A certificate delivery ceremony took place on February 13, 2020, to 355 youth and women leaders trained under the Project "Support for Political Participation of Women and Youth for the Promotion of Peace and Development in Guinea-Bissau."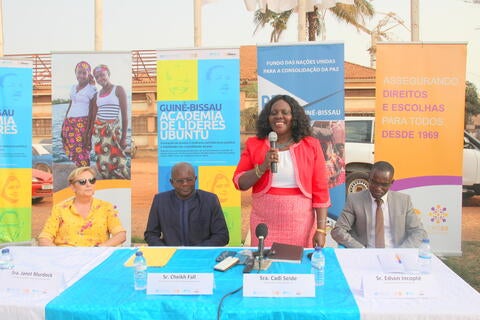 The certificate delivery ceremony to 14 trainers and 341 trainees from the Autonomous Sector of Bissau, took place at Praça Mártires de Pindjiguiti (Mon di Timba), in Bissau, and was presided over by Mr. Cheikh Fall, Representative of the United Nations Population Fund in Guinea-Bissau, by Ms. Janet Murdock, Coordinator of the Peacebuilding Fund in Guinea-Bissau, and by Ms. Cadi Seide, Minister for Women, Family and Social Protection.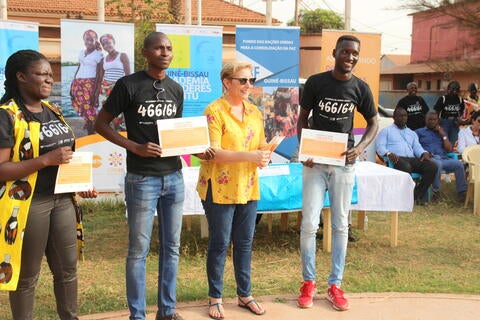 Under the project, 1004 young people and women were trained in Political Leadership and Peacebuilding Skills at national level, with the aim of promoting a more active intervention in the democratic processes and consolidating peace and stability in Guinea-Bissau , with a view to restoring human dignity through empowerment for servant leadership.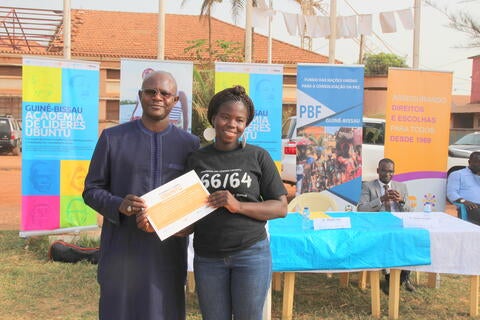 The Training for Youth and Women leaders, is funded by the United Nations Population Fund (UNFPA), under the project "Support the political participation of Women and Youth in Peace and Development process in Guinea-Bissau" and is implemented by the Institute Father António Vieira (IPAV) and Ubuntu Academy in Guinea-Bissau.