Under the UNFPA-UNICEF Joint Program to end FGM, the Ministry of Women, Family and Social Protection, through its National Committee for the Abandonment of Harmful Practices organized a ceremony in which five communities in the Sector of Catió, Region of Tombali, namelyː Priame, Catió Fula, Catió Balanta, Ganpalmeira and Sua, publicly declared the abandonment of practices considered harmful to the health of women and children.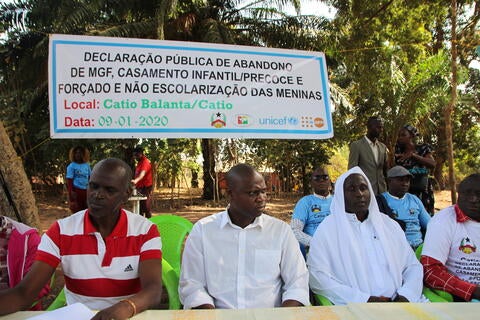 The act of the declaration, testified by 250 people, took place at a public ceremony held on 9th January 2020 and brought together regional political officials, opinion and religious leaders, women and former FGM practitioners, youth organizations, representatives of security forces and members of local NGOs and CSOs such as the Bissau Guinean Human Rights League. During the ceremony, the Public Declaration on Abandonment of FGM, Early and Forced Marriage, no Schooling of Girls was presented and signed.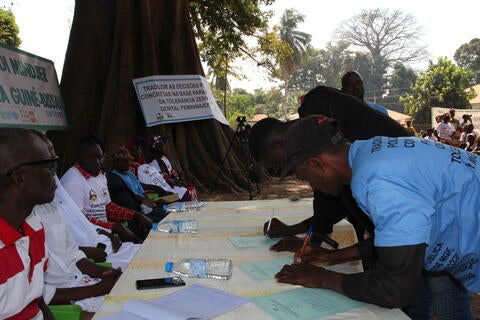 While intervening, all actors and personalities involved agreed that these practices are preventing women and girls reaching their potentials, increasing the risk of facing obstetric problems. They also agreed that the continuity of FGM, as well as girl's nonattendance to School will perpetuate the social and financial dependence of women before men. The Imam of the communities repeatedly stated, by reading several passages of the Holy Quran, that there is no place in the mentioned holy Quran where FGM is encouraged or suggested.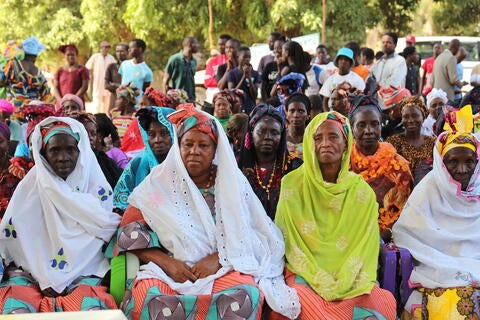 This event followed a two years' awareness, sensitization and behavior change campaign carried out in these communities by the National Committee on Abandonment of Harmful Practices and its partners.