Orange the World: 16 Days of Activism against Gender-based Violence
UNFPA, United Nations Population Fund, once again joined the annual campaign on 16 Days of Activism against Gender-based Violence. The 16 days run from 25 November, the International Day for the Elimination of Violence Against Women, to 10 December, Human Rights Day.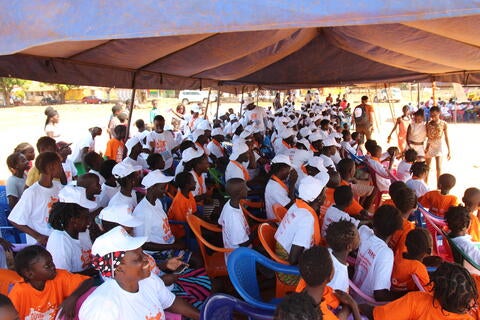 This year's commemoration of the 16 days of activism, took place on the outskirts of Bissau with the theme ''Orange the World: Generation Equality Stands against Rape!'' and had the presence of institutions from the government, CSOs, NGOs, UN agencies and members of the local community, including students, youth, women, and people with disabilities.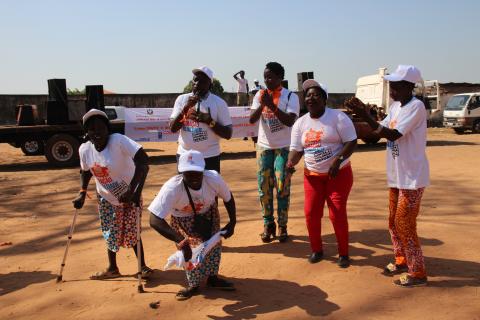 The 16 days of activism were initiated by activists at the Women's Global Leadership Institute in 1991. Since its inception it has continued to be used as a strategy to appeal to the prevention and elimination of violence against women and girls worldwide.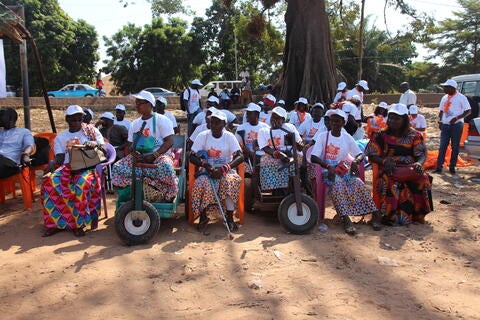 In her message for International Day of the Elimination of Violence against Women, UN Women Executive Director Phumzile Mlambo-Ngcuka says: "If I could have one wish granted, it might well be a total end to rape. That means a significant weapon of war gone from the arsenal of conflict, the absence of a daily risk assessment for girls and women in public and private spaces, the removal of a violent assertion of power, and a far-reaching shift for our society".
Before adding that "Rape isn't an isolated brief act. It damages flesh and reverberates in memory. It can have life changing, unchosen results—a pregnancy or a transmitted disease. Its long-lasting, devastating effects reach others: family, friends, partners and colleagues. In both conflict and in peace it shapes women's decisions to move from communities through fear of attack or the stigma for survivors."
United Nations Secretary-General António Guterres also called for increased global awareness and advocacy actions to eradicate this phenomenon worldwide.